The purpose and intention of Agave construction in Durango Colorado is to provide buyers with a space-efficient, modern residential structure that is both customized and environmentally designed.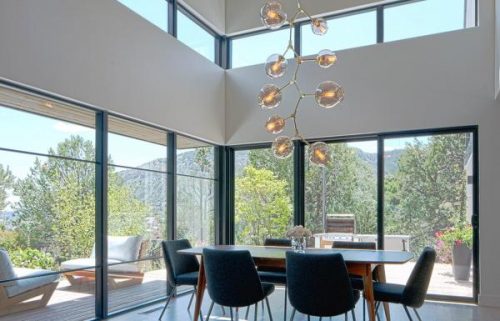 Durango, United States - December 10, 2019 /PressCable/ —
The Agave plant was an inspiration for the name of this unique Colorado home building enterprise. It was seen as a fruitful plant that thrives in a sometimes harsh environment, yet becomes a thing of beauty, especially in the hands of a skillful cultivator.
Jim Philippon and Mark Williamson of Agave combined their business, construction, and architectural expertise in 2012, captured by the idea of building exceptional homes with the needs of the client in mind.
Agave custom homes are designed with an intention of creating the highest and best use for each living area. Since that is often different depending on lifestyles and taste, the vision is derived out of a collaboration from feedback pertaining to the lifestyle and preferences of the homeowner. Combined with an intention of making the optimum use of space, this is one builder's quest to create the exceptional.
While Agave offers more creatively coordinating designs with their Rincon community project, the intention behind their southwest Colorado based custom home building is all about personalizing and maximizing living space.
Done well, this collaborative process creates living areas that are both highly functional as well as inspiring.
To make that level of home living possible, it takes attention to detail and impeccable craftsmanship, coupled with a commitment toward the ongoing process of listening and collaborating.
Construction and home architecture companies often come up short when it comes to tapping into the advantages of collaboration. The process often moves toward getting a house built expediently, but that often comes at the cost of what would have been a much better design for the homeowner.
Modern custom houses built without ample amounts of listening and constructive feedback leave much to be desired. In the end, the client is left with a structure that falls short of what was possible. The allure of getting things done cheap and quickly tends to fade over time, while the benefits of enjoying well designed space-efficient areas last for many years.
All things being equal, another factor that often makes a difference when choosing a custom builder in the Durango area, is that of going with a local source that knows the city and the area well. Ideally, they would also already have experience and examples in or around La Plata County.
Environmental factors also come into play in the natural landscape of southwest Colorado. A builder who has expertise in the distinctions of what design details enhance more environmental methods of construction and design can go a long way in energy usage. That can also affect other savings and green aspects of any residence.
Contact Info:
Name: Jim Philippon
Email: Send Email
Organization: Agave
Address: 3270 E 4th Ave, Durango, Colorado 81301, United States
Phone: +1-970-946-3155
Website: https://agavedurango.com
Source: PressCable
Release ID: 88938493