A new menu has been launched by Lemongrass, the popular Thai restaurant in Holetown, Barbados. It offers gluten free, vegetarian and vegan options alongside popular favorites.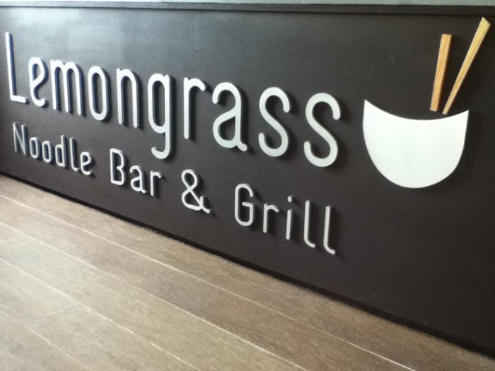 Holetown, Barbados - December 10, 2019 /NewsNetwork/ —
Lemongrass, one of the most popular restaurants in Holetown, Barbados, has launched a new menu with gluten free, vegan and vegetarian options. It is a noodle bar and grill with a focus on casual dining and family dining on the West Coast.
More information can be found at: http://lemongrassbarbados.com
Noodle bars have increased in popularity in recent years due to their healthy cuisine, fast food, and nostalgic comfort food feel.
With the newly launched menu at Lemongrass, more quality noodle inspired dishes are available to local customers.
The restaurant has a reputation for focusing on flavor, which is where the Lemongrass name comes from. All of the dishes are based on fresh ingredients and herbs, with ingredients bought daily.
Because of this, the menu regularly changes based on the availability of what's fresh on the day. However, Lemongrass Noodle Bar & Grill also has popular favorites, and now the menu has expanded with delicious vegetarian and vegan options.
Customers can get lunch and dinner along with delivery on the full menu, and a wide range of drinks is also provided. A range of popular options is available, from deep fried calamari through to tempura shrimp, duck breast salad, specialist chicken dishes, edamame, mango zarlad, and tasty soups.
Thai food is known for its combination of spices and herbs, and regularly uses garlic, chillies, cumin, ginger, turmeric and other flavors.
Thai cuisine is one of the healthiest foods available, with many establishments being studied for their health benefits. Many Thai dishes have anti-inflammatory properties, and they are also packed with powerful anti-oxidants.
Lemongrass states: "In Thailand many of the dishes we serve can be purchased on the streets from vendors operating from road-side kitchens. I believe that the fundamentals of cooking are the same whether you're in a fine dining restaurant or on a street corner in Bangkok."
Full details of the new menu can be found on the URL above.
Contact Info:
Name: Saman Golesorkhi
Email: Send Email
Organization: Lemongrass
Address: Limegrove Lifestyle Centre Highway 1, Holetown, Holetown, Saint James BB24016, Barbados
Phone: +1-246-271-8265
Website: http://www.lemongrassbarbados.com/
Source: NewsNetwork
Release ID: 88938199