December 10, 2019 - /PressAdvantage/ - One of the leading auto detailing products companies in Australia, ZAS Automotive Products, has just introduced several new items. The company always tries to offer its customers as many car care options as possible. These new products will add to an already impressive list of ways to help their customers keep their vehicles looking great. This product diversity is what those at ZAS Automotive Products believe keeps them among the top sellers in automobile detailing products in Australia.
Company spokesperson, Greg Gillespie, says this on they intend to remain a leader in the Australian car care marketplace, "It's no secret that there is a lot of diversity in the types of cars and the types of finishes and colors you see on cars in Australia. Our customers also like to get different looks when they detail their vehicles. It's because of these things that we have to offer a very diverse line of auto care products. Our goal is to satisfy all our customers' individual car care needs. We accomplish that by offering a big selection of products that help people keep the inside and outside of their cars' looking good. Each time we add a new product, it means our customers' have yet another option to help their cars stand out from the crowd."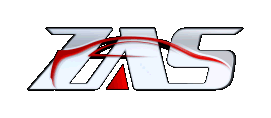 One of the newer products that ZAS is now offering is what is known as the 'Scangrip'. It's an auto detailing and color matching device that takes vehicle care to a whole new level. This product is used for getting exact paint matches when doing bodywork or checking the results of a detailing job. The manufacturer says this rechargeable and accurate work light helps perfect the art of auto paint matching and car detailing.
There are many other recent product arrivals to the website too. These include Meguiar's New Car Scent Protectant, Tacsystem's Iron Zero Wheel & Body Cleaner, and improved 3M Wetordry Abrasive Sheets.
Gillespie went on to say that for them it also goes well beyond just offering an abundance of car detailing products. They are also very picky about the products that they choose. Each vehicle product that they offer must be proven in the field and backed up 100% from the manufacturer. That ensures that customers know the products that they buy from ZAS will perform as expected.
All the new vehicle care products mentioned here and ZAS Automotive Products complete line of quality auto detailing items can be seen here at www.zas.com.au/. The website itself is very easy to navigate around. Customers can easily find sections with specific types of products by using the search function and this will also quickly take them to specific items they have previously purchased too. Users also have the option to create an account so they have a record of their purchases or they can make quick purchases as a guest. The website also contains a large car detailing library section and a list of frequently asked auto detailing questions. There is even a section a customer can click on from the homepage that features auto detailing items from the company that are currently on sale.
Another trait that Gillespie feels makes their car care product company so successful is the ease in which people can purchase new and regular products from them. Once a product is selected it goes into a user's cart. From there, that customer can do such things as calculate their shipping costs and add or remove items. ZAS Automotive Products even offers free shipping on orders of $150 or more. People can even check out and pay later by using what the company calls 'Zip Pay'. This is a great way for their customers to get to use a product right away but not have to pay for it until a later date. Zip pay is also completely interest-free for those that adhere to the repayment terms.
Gillespie added that their customers can expect to see new auto detailing products added to the company website on a regular basis.
###
For more information about Helium Digital, contact the company here:

Helium Digital
Greg Gillespie
+61414619891
greg@heliumseo.com.au
Sydney
NSW
Australia
ReleaseID: 60032890